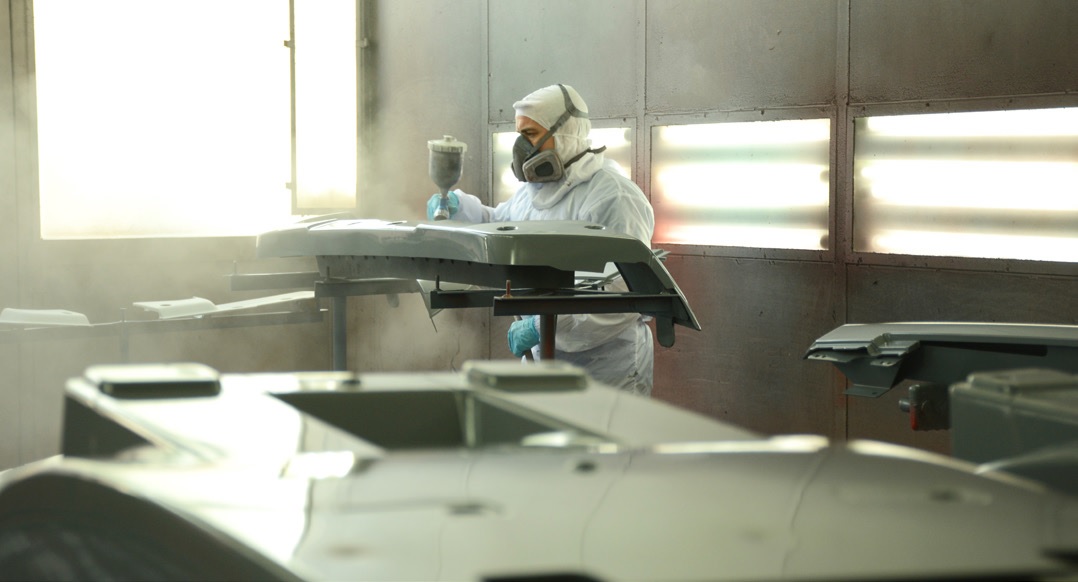 Color matched parts
There are many reasons to choose used over new parts. By repairing your truck with used parts you can save a lot of money. Used parts usually only cost a fraction of the price of a new one.

Another reason can be that the part is no longer produced. This is often the case with older trucks. BAS Parts offers a large stock of good condition second-hand parts that can help you with these issues.

However, it can be quite difficult to find a part that matched the color of your truck. We understand that your truck represents your company and needs to look good.

At BAS Parts you have the option to get your purchased parts painted professionally in a color of choice. We can also repair minor imperfections like dents or scratches. This is possible at a good price.


Costs of painting truck parts
The costs of painting parts can differ heavily. The price is based on the size and difficulty of the part and the paint that you requested. Contact one of our salesmen to get a quote on your specific request.


What colors do we offer
Used parts can be sprayed in a lot of different colors. Because BAS is a Volvo, Renault and DAF dealer, the factory colors of these brands can be chosen. Besides that, we can paint in every RAL color. Special request? Contact our salesmen to see if it's possible.

It's not a problem if you do not know your color code from factory. We can find the Volvo, Renault or DAF code by chassis number/VIN.


How does it work?
Buying a used part in a desired color is simple:
Step 1: You choose and order a part from our stock
Step 2: Add your color code to the request
Step 3: Receive a quotation including the spraying costs
Step 4: Mount the freshly painted part on your truck

How long does it take?
We aim to get paint the part within 5 days. As soon as the paint is dry we will ship the part within 24 hours.


More information?
Are you interested in our stock or do you want to know more about the painting possibilities? You are always welcome in Veghel. You can also reach us by e-mail, phone or social media. Take a look at all the contact details here.

We like to inform you about our stock and special offers!
new website