Our assortment
BAS Parts has more than 100.000 truck and trailer parts in all types, sizes and prices in stock. We are specialized in used truck parts of Volvo, DAF and Renault. Furthermore, we deliver parts of other European brands, like Wabco, Knorr and Hella. Our assortment contains both original and alternative parts. Together we can find the best solution for you!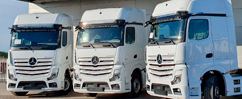 Spoilers
Do you want to give your truck a more luxurious look without spending huge amounts? A spoiler can completely change the look of your truck. At BAS Parts we have good quality after-market options available at a competitive price.
More information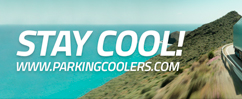 Parking coolers
Looking for a way to stay cool during your nightly rest without harming the environment? A parking cooler is a great addition to your fleet or truck to improve comfort and safety.
More information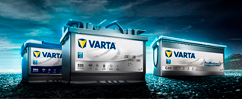 Accu's
Are you looking for batteries for a truck or construction machine? At BAS Parts we have different brands of batteries in our range. Including the top quality batteries from VARTA.
More information
We like to inform you about our stock and special offers!
new website