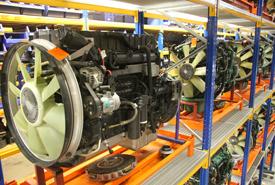 Used parts
BAS Parts has a large assortment of used parts, from engines and gearboxes to smaller parts like alternators. Our used parts meet the following requirements:
The origin of our selected parts is always traceable
All trucks are fully tested before dismantling
All parts are sorted by OEM-number, so you always buy the right parts
Parts of high quality with 6 months warranty!
We like to inform you about our stock and special offers!
We use cookies to deliver our services on our website properly. When you visit our website, you agree to the usage of our
Review our cookies policy.
.