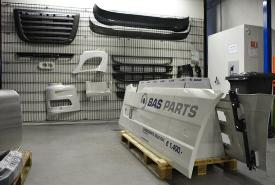 New parts
Next to used parts we also sell new parts, like spoiler sets, batteries and lighting. Because of our extensive network we can deliver all kind of parts. Please note that we don't have all parts in stock, but we can deliver all parts on demand.
We like to inform you about our stock and special offers!
We use cookies to deliver our services on our website properly. When you visit our website, you agree to the usage of our
Review our cookies policy.
.