Our assortment
Parts specialist
BAS Parts has more than 100.000 truck and trailer parts in all types, sizes and prices in stock. We are specialized in used truck parts of Volvo, DAF and Renault. Furthermore, we deliver parts of other European brands, like Wabco, Knorr and Hella. Our assortment contains both original and alternative parts. Together we can find the best solution for you!
If you can't find the right part, please contact our sales team.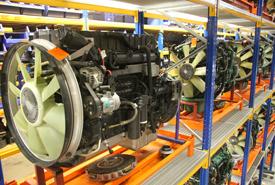 Used parts
BAS Parts has a large assortment of used parts, from engines and gearboxes to smaller parts like alternators. Our used parts meet the following requirements:
The origin of our selected parts is always traceable
All trucks are fully tested before dismantling
All parts are sorted by OEM-number, so you always buy the right parts
Parts of high quality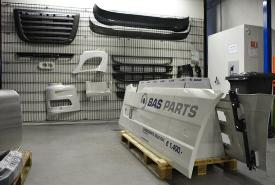 New parts
Next to used parts we also sell new parts, like spoiler sets, batteries and lighting. Because of our extensive network we can deliver all kind of parts. Please note that we don't have all parts in stock, but we can deliver all parts on demand.
© Copyright BAS Parts | Mac Arthurweg 2b | 5466 AP, Veghel | The Netherlands |
Tel. 0413 371 788
We use cookies to deliver our services on our website properly. When you visit our website, you agree to the usage of our
cookies
.
Close X