About BAS Parts
BAS Parts has a large stock of truck and trailer parts. The stock includes complete cabins, engines & gearboxes, but also smaller parts like body panels or lights. We are specialized in parts of Volvo, DAF and Renault. But within our assortment you will also find parts from other respected European brands.
Because of our large stock and competitive prices we are preferred supplier of many dealers, workshops, transportation companies and remanufacturers.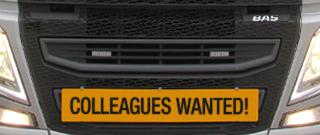 Jobs
Looking for a professional challenge? Check our vacancies.
View our vacancies
We like to inform you about our stock and special offers!
We use cookies to deliver our services on our website properly. When you visit our website, you agree to the usage of our
cookies
.